But How Do I Make a Radio Buy? An Introduction to The Radio Module with Media Link Software®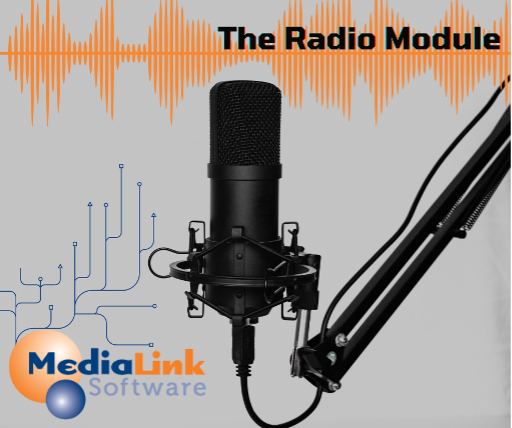 The Radio Module is a powerful tool used to reach a large and diverse audience. This medium has a broad listenership across different demographics, including age, gender, and socio-economic status. Radio advertising offers several advantages, such as cost-effectiveness, immediacy, and flexibility in targeting specific genres through different stations, programs, and time slots. It can also provide a high level of creative freedom for advertisers to use music, sound effects, and voiceovers to create engaging and memorable ads. However, making a radio buy can seem like a guessing game to anyone new to media buying. Between sorting through different buying options, reaching your target audience, and finding the balance between cost and reach; making decisions for a radio buy can seem especially complicated. That's where Media Link Software® (MLS) comes into play. We help take the guesswork out of radio buys.
Media Link Software does the hard work for you by streamlining the media planning and buying process to save you time and frustration. Since our software is fully customizable, all you need to do is plug in the information you need and let our programs and systems do the hard work for you. First, you will begin by creating a campaign by inputting the information for all the pieces you need. After submitting this information, you have your campaign. MLS keeps track and categorizes all your campaigns which makes it easier to find the pieces you're working on right now or duplicate an old campaign to save you time.
Then, you move on to building your avails. This part of our software helps you to navigate available time slots by simply uploading your vital information for each daypart (i.e. programs, pricing, ratings, spot length, cost per point (CPP), and more). By plugging in this information, you can better compare the costs of different ratings to make the most effective decisions to reach the most people possible.
Once your avails are set up, you move on to need rates to double-check a station's ratings and reevaluate pricing. If you do not have a station's ratings, you can calculate them for yourself. By working backward, you can get a good estimate of a station's ratings by analyzing its digital audience and then using this information to determine the total audience, and then factoring in information regarding demographics. This helps you calculate a good working rating to then figure out a more appropriate price. This process can be used across stations, so you can compare apples to apples and make a decision based on the comparison. Then you can determine a revised price to stay within your CPP goal and change those numbers to reflect in your avails.
Now you can start putting your spots into the software to create a proposal or an order. This feature will auto-calculate the individual and overall CPP, CPM, GRPs, frequency, and reach for each spot where you can also cross-compare across stations.
Now, you're ready to print your proposal! MLS allows you to download/print your proposal right from the software. This proposal will clearly represent all the necessary information. This form is fully customizable, so you can add or hide any information you might need. You can also go back to change these forms based on the response you receive from your customer and/or the station. Once your proposal is approved, it becomes a binding contract which you can use to compare against later. Now you're done, you can move on to the next thing on your to-do list!
Media Link Software is specifically designed to be user-friendly as it helps to guide you through the media buying process in all situations. Because the systems are similar for online, broadcast, and print media buys, MLS is extremely easy to learn and use. MLS removes the guesswork to provide concrete information you can better use to compare and contrast against different stations, ratings, and CPM/CPP. By simply plugging in the information and working through the program's steps, you can save time and make better, more informed decisions about your radio buys.