We occasionally write about the origin story of Media Link Software®, because the company was born of necessity. Media Link Software President, Natalie Linville-Mass, founded the company because she was running a marketing firm and the software she used couldn't do what she needed, so she started her own software company. One of those features was Custom Markets.
Custom Markets is a feature we create to give media buyers a tool to create their own market, rather than rely on a generic market forced on users by the software. There are countless instances where this can be beneficial, so let's create a hypothetical scenario.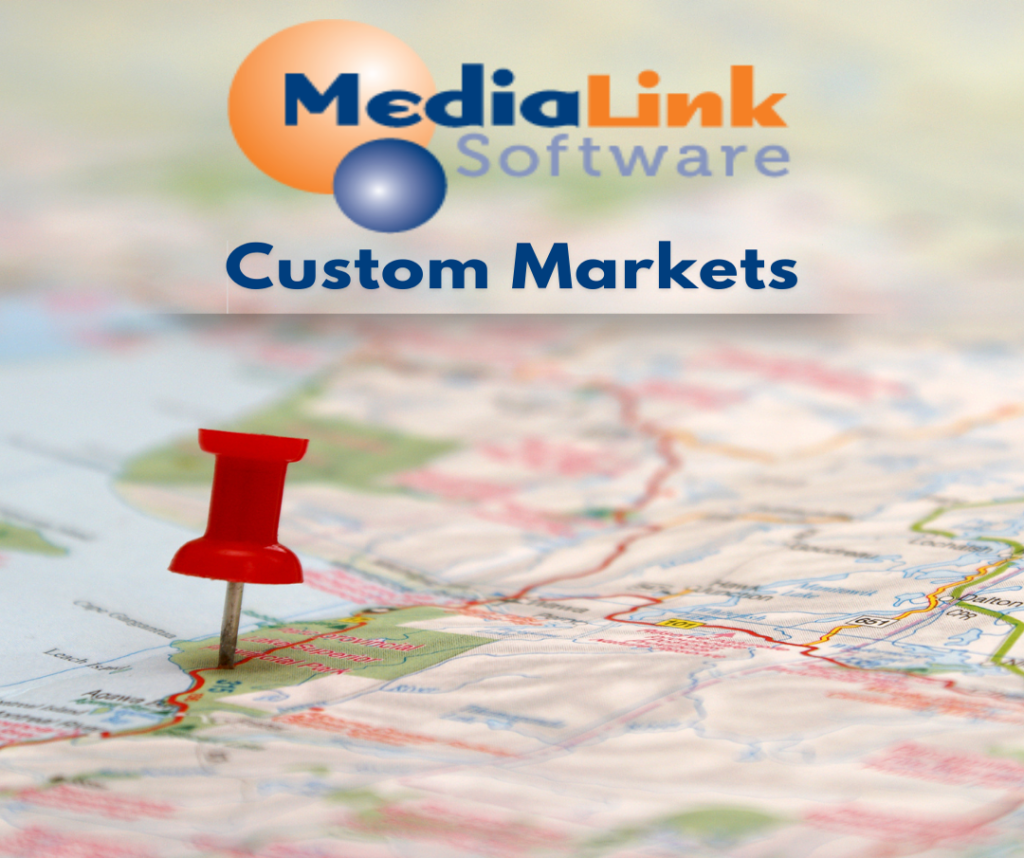 Let's say you're a media buyer who picks up a customer in an area of the Country where you haven't produced a media plan before. Maybe this new customer is located in Louisville, KY. If this customer reaches the entire state, you can use Custom Markets to create a market to reach all the markets in the State of Kentucky.
However, this is where customization really comes in handy. It's more likely, your new customer wants to reach a more specific area. Maybe the client only needs to reach the city of Louisville and a few surrounding suburbs. In that case, you can limit the market to Jefferson County. Perhaps this customer offers services in Lexington, as well as Louisville. In that case, you could add Fayette County or the counties surrounding both Louisville and Lexington. You might even add Hamilton County in Ohio if the reach extends to Cincinnati, OH.
Once you've created your Custom Market, this market will be available to you on all media buys including other customers you may pick-up from the raving reviews of this new customer. So, the next time you need to schedule a television and/or digital ad buy in this same market, the custom market you originally created will be ready for you. Our focus has always been to create a software to make the process more intuitive and easier to operate with whatever set of circumstances are thrown your way.
As always, please feel free to give us a call (207-212-5465) or email us at Webinars@medialinksoftware.com to see the ease of creating a custom market within our system.