A Look Back On Our Anniversary
It's been 12 years since Natalie Linville-Mass founded Media Link Software®. We've told the MLS story before, and it's worth telling again. Media Link Software President, Natalie Linville-Mass, never intended to be a software developer. She was a veteran entrepreneur of a different kind. She ran a marketing agency and just wanted a media buying software package that worked for her company.
There were only two dominant software packages available to media buyers at the time, and neither one worked well for Natalie's company. So she talked to Arthur Breur, a developer she worked with on her customers' website and through that conversation started her own software company to offer an alternative to the duopoly. Natalie knew that if Media Link Software worked for her agency, it would work for other agencies.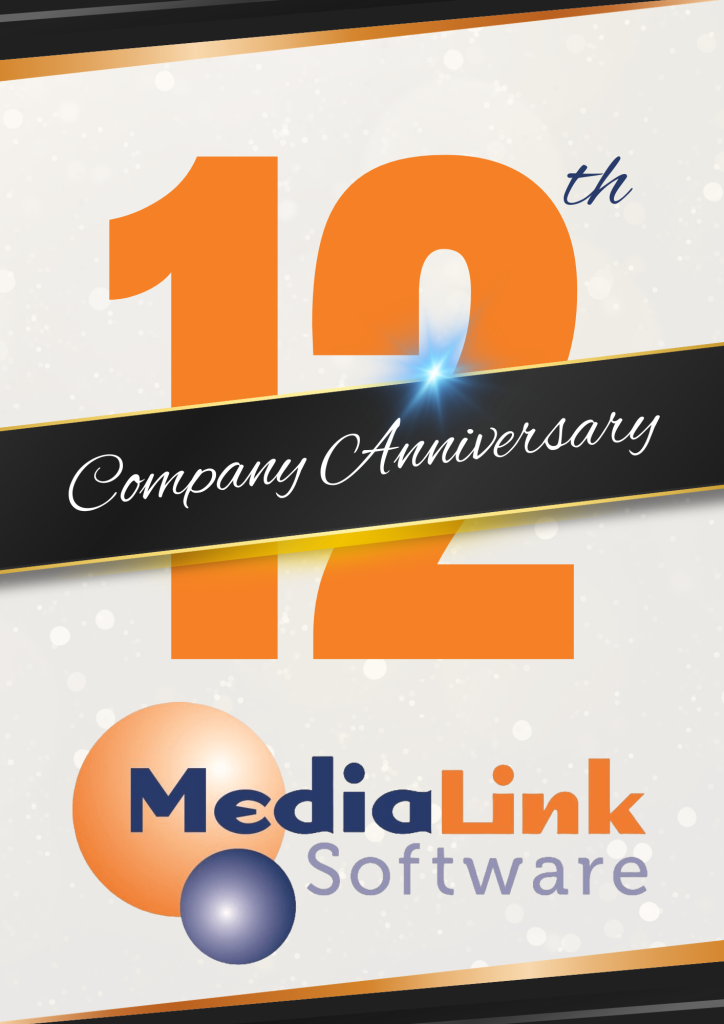 Arthur Breur, a fellow entrepreneur of FireSpike LLC built Media Link Software with Natalie's guidance and understanding of the field. "We could not have launched Media Link Software without Arthur," says Natalie. "He was encouraging of my vision and had the technical expertise to develop the software and make it work." Arthur and his team, including Chris "Gunny" Bond, were instrumental in building this software over the course of two years. By Fall of 2011, the team was ready to launch. That first year was a whirlwind of constant updates and development.
As an entrepreneur, Arthur knew he couldn't continue growing FireSpike LLC and continue developing Media Link Software. At that point, Media Link Software turned to Brad Sapp and his team at Rise Above Creative. "I can't thank Brad enough for taking the baton from Arthur and Gunny and running with it," says Natalie. "The whole team at Rise Above Creative has been our partner at Media Link Software and my agency for years, and they've been wonderful."
Today, Media Link Software continues to grow and innovate with the help of the developers at iWat LLC. It takes more than a great idea to build a great company. It takes great people, with a variety of skills, talent, and dedication. We're thankful for those developers who've been our partners along this journey.